BACK WHEN WE COULD ALL EAT SALT AND VINEGAR CHIPS OUT OF THE SAME BAG
It was a frigid week of deep subzero weather where getting a car stuck in the snow became a daily occurrence. And yet somehow, 10 people came together to make something special and fun — they certainly weren't doing it for the money!!
Jeananne Goossen and her husband, her mother, her ex-girlfriend, her best friend and his sister, her friend's ex-boyfriend, and a handful of her acquaintances' acquaintances, made up the cast and crew. And there was also her baby who served as a fine mascot.
There was long-haired head-banging and glasses lost in the snow, at least 3 dozen cup-a-soups and twice as many bags of salt and vinegar chips. There were a lot of vinyl records and whispering and sleepless  excitement and blinding snow.
It was the last week before the pandemic, and none of them knew how good they had it. Crammed into small spaces with lots of snacks and laughs, they shared a single focus — to somehow complete the puzzle of shooting almost an hour of content in 6 days at only 9 hours a day and with a single camera.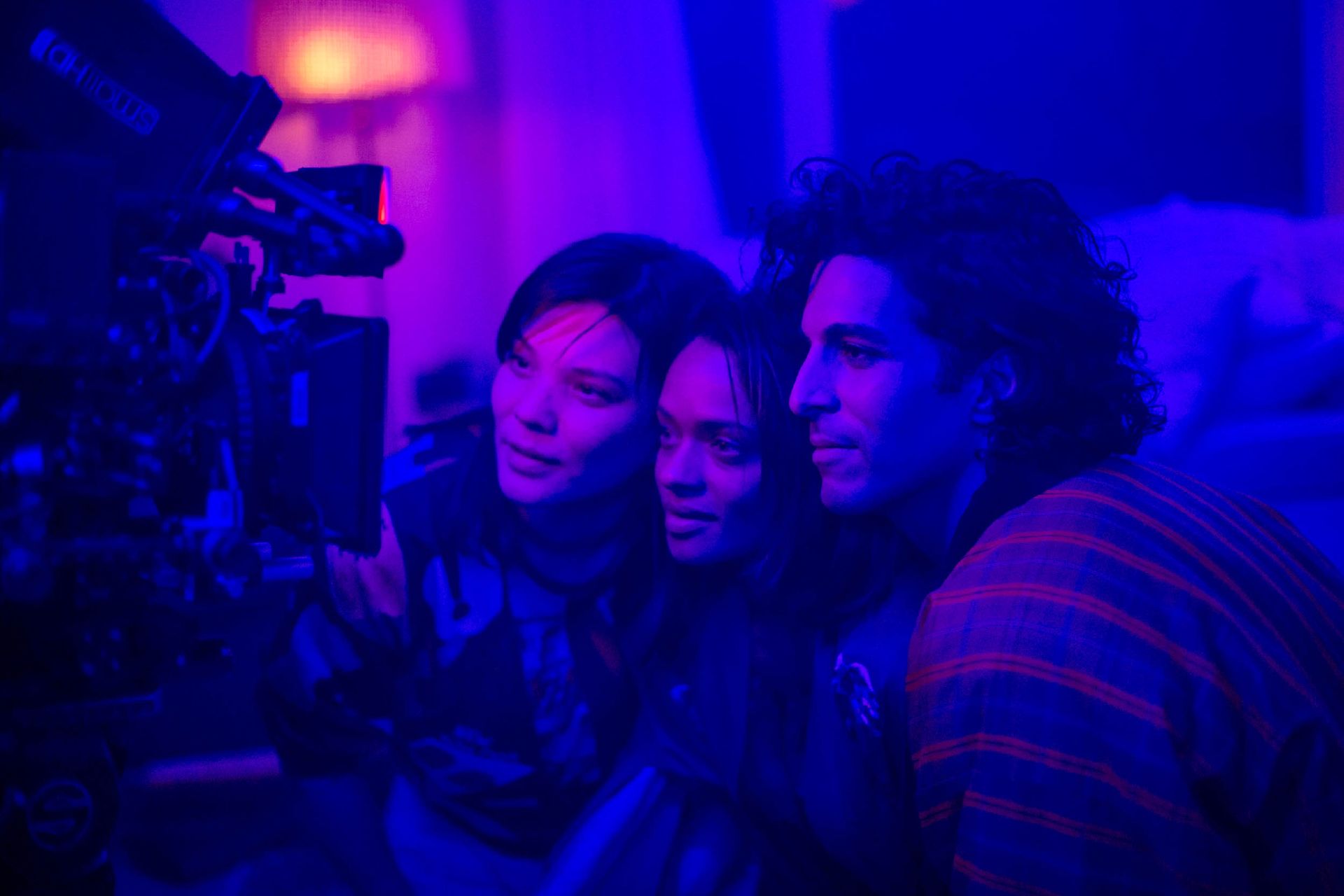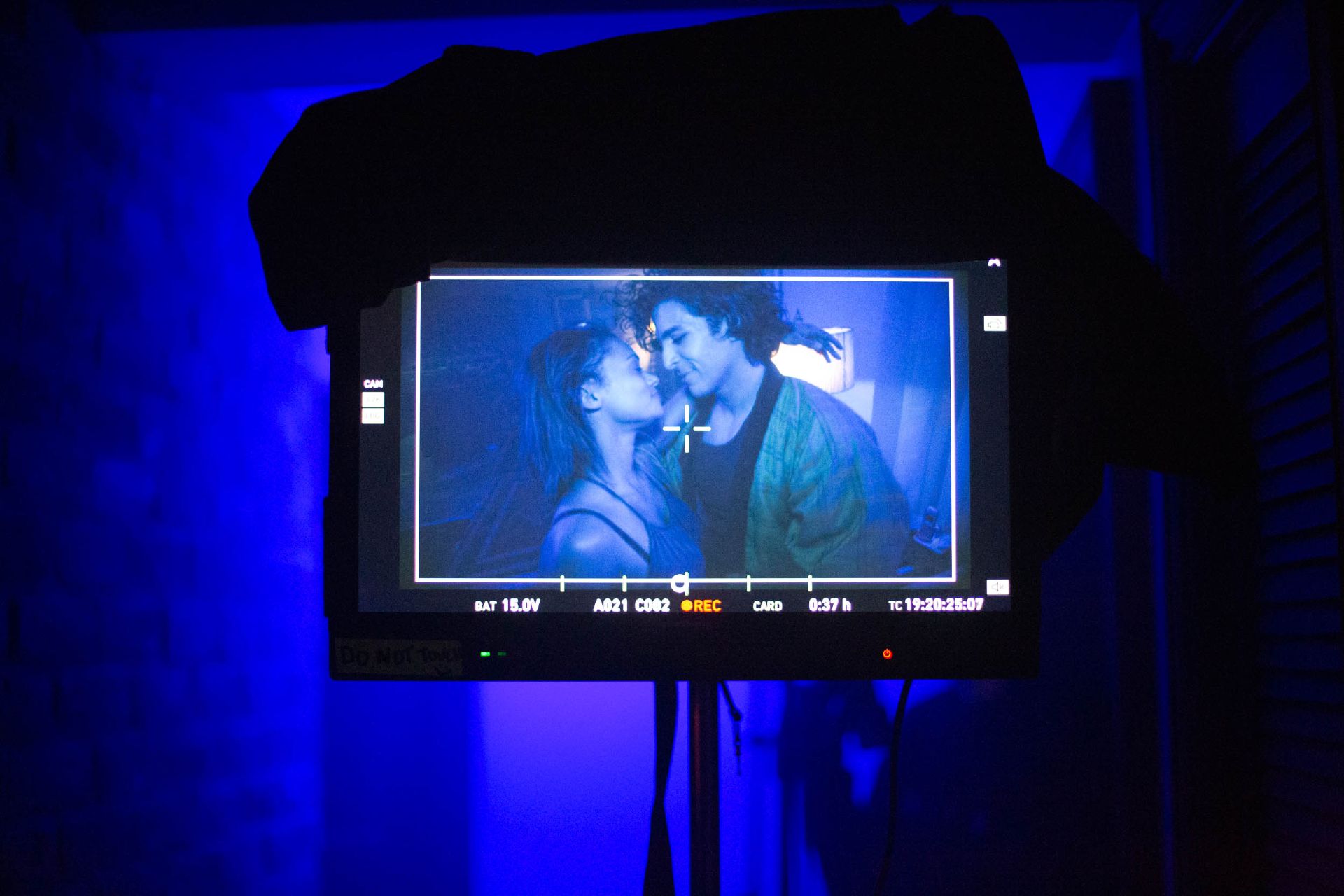 Kandyse McClure and Keon Alexander